Year-at-a-Glance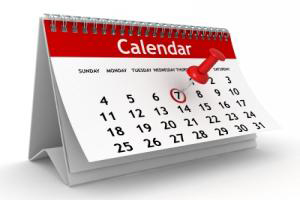 Important

2021

Dates for Scheduled Church Events
Everything you need to write on your calendar in one simple place!
Because of COVID-19 restrictions, much is still unknown at this time.
Please check back regularly to see if more events have been added.
Daylight Savings--Set your clocks FORWARD 1 hour Saturday night ==>
Annual "How-Goes-It" Meeting
Ladies' Retreat
Flock Returns!
Seabrook
In-home or via ZOOM.COM
APR 29, 30, MAY 01
7:00-8:30pm
Daylight Savings Ends -- <== Set clocks BACK 1 hour Saturday night